INTER DEPARTMENTAL SPORTS MEET POSTER RELEASED BY DRM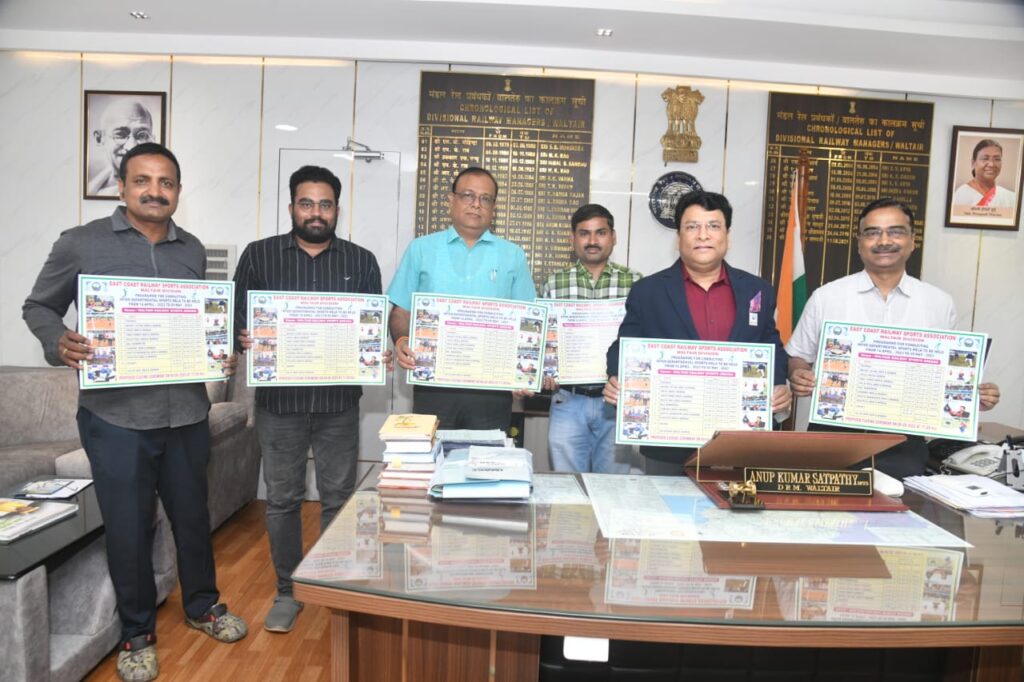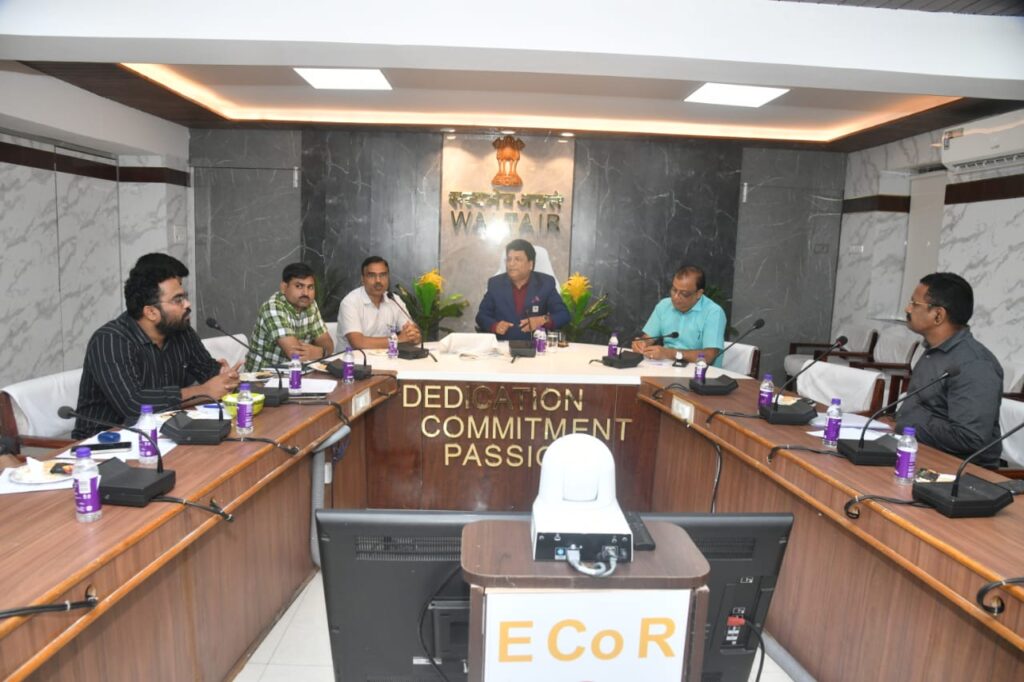 The month long Mega Sports event, annual DRM CUP INTER DEPARTMENTAL SPORTS MELA-2023, will be organized by East Coast Railway Sports Association, WALTAIR in the month of April commencing from 14th April to 9th May-2023. The inauguration will be held on 14.04.2023 at 08:00hrs at Waltair Railway Stadium.

         Railway employees from various departments will participate in 11 events while there are Eight events for women employees. In total 19 Teams will be participating  comprising Railway Staff working at various places like Araku, Damanjodi, Koraput, Kirandul, Bacheli, Rayagada, Palasa, Srikakulam. The motto is to promote sportsmanship and identify the talent for inclusion in the ECoRSA Sports team.

         Divisional Railway Manager and President of E.Co. Railway Sports Association Waltair Shri Anup Satpathy released a poster on the Sports Mela along with ADRM (Infra) Shri Sudhir Kumar Gupta, ADRM (operations) Shri Manoj Kumar Sahoo, Sports Officer Shri Pravin Bhati (Senior Divisional Safety Officer), Assistant Sports officers Shri B. Avinash (DEE/OP), Treasurer Shri Avinash Sharma, General secretary of ECoRSA Reddy Srinivasa Rao,  

        Various departments participating in the Sports event are Medical Dept., Operating Dept., Engineering Dept., Commercial Dept., Electrical Dept., Mechanical Dept., Personnel Dept., Construction Dept., Telecom Dept., Mechanical (DLS) Dept., Electrical (OP) Dept., Electrical (TRS) Dept., Electrical (TRD) Dept., RPF, Safety Dept., Stores Dept.

          Competitions will be held in football, volleyball, athletics, weightlifting, table tennis, Shuttle badminton, ball badminton, chess, carrom and cricket for men and weight lifting, Chess, Table Tennis, Volleyball, Carroms, Shuttle badminton, Athletics and Tug of War walking for women employees.